Chairperson to The Electoral Commission
Ms. Barbara Malimali
Member of The Electoral Commission
MS. Ateca Ledua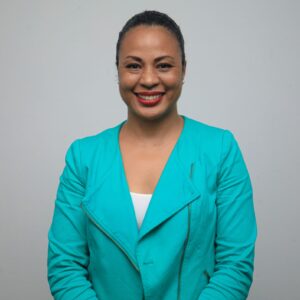 Ms Ateca Ledua, was appointed to the position by His Excellency, the President of the Republic of Fiji on 24 February, 2022.
Ms Ledua has vast experience in the Fijian Media Industry and has worked with various radio and television companies such as 'Communications Fiji Limited,' 'Fiji Television Limited' and 'Fijian Broadcasting Corporation.'
She holds a Professional Diploma in Business Management at the University of the South Pacific.
Ms Ledua has been a familiar face over the years and has held positions such as TV Presenter for the television show 'Get Set.' She is currently a TV Producer/ Presenter and TV News Anchor at the Fijian Broadcasting Corporation.
She was also the Copywriter/ Creative-writer for the FM96 (English) station, a post she held from 1998 to 2001.
Ms Ledua has done voice narrations for a number of visual documentaries, including the television programme 'Pacific Way' produced by The Secretariat of the Pacific Community, the Fiji Fashion Week, Film Fiji Kula Film Awards and Tadra Kahani –The Dream Story Stage Show. She has also done voice-overs for countless television and radio commercials.
Ms Ledua lives in Suva with her two daughters.
Member of The Electoral Commission
MS. Nalini Singh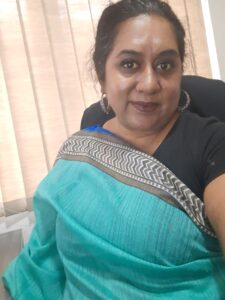 Nalini Singh, from Fiji, is a feminist and a social development specialist with over 20 years' experience in design, implementation, management, monitoring and evaluation of women's rights, social justice and development programmes in Asia Pacific.
Her particular interests are in the issues of women's political and leadership participation, decent work and organisational capacity strengthening. Nalini is presently the Executive Director of the Fiji Women's Rights Movement (FWRM).
Prior to joining FWRM over six years ago, Nalini worked in regional women's NGOs that were based in Thailand and Malaysia and with this she has had extensive experience working with many local, national, regional and international organisations and processes.
Nalini is a graduate of the University of the South Pacific.

Member of  The Electoral Commission
Mr. Nemani Mati
Nemani Gabriel Mati spent 32 years in the civil service. He was a high school teacher for 9 years, a statistician in the Bureau of Statistics for 10 years, then a Parliamentary Research Officer for 4 years before finishing off the remaining 9 years as a public policy analyst in the Prime Minister's Office. A third generation working class Catholic, Nemani holds a Bachelor of Science degree in Physics and Mathematics from USP, a Master of Commerce degree in Economics also from USP and a Master of Development Administration degree from ANU. He was born on 10/05/54 in Vatukoula and attended Vatukoula Government Primary School and Ratu Kadavulevu School. Nemani has a working background in data collection, processing, analysis, interpretation and report writing. He held various part time jobs while working on his undergraduate degree at USP. Nemani was a proof reader with Fiji Times newspaper and a research assistant in renewable energy projects with USP's Department of Physics and Government's Department of Energy and a Department of Information/UNFPA funded project for Village Participation in Population and Development. For a brief period during the 2000 coup de tat, Nemani was transferred to the Public Service Commission Appeals Board before returning to his normal job as Principal Administration Officer (Library, Research and Media) in the Veiuto Parliamentary Complex. Since retiring from the Civil Service in June 2012, he has worked as a: (i) data analyst in the 2012/13 Constitution Commission; (i) Local Consultant in a UNDP funded Fiji Democratic Governance Analysis and (iii) Research Officer in a Prime Minister's Office funded Parliamentary Institutional Strengthening Project. In August 2017, Nemani worked briefly as a Research Assistant for Dr Asaeli Tuibeqa, Associate Professor in Economics, FNU, in a survey of Small Business in five municipalities in Fiji (Nausori, Nasinu, Suva, Sigatoka and Lautoka). From September 2017 to March 2021, Nemani taught Technical English at Montfort Boys Town. During this period he also worked part-time as a media analyst for an NGO-Media Monitoring Group covering the lead up to the 2018 Elections. Since April 2021, Nemani has tutored in Physics and Mathematics at a family-run Tutorial Centre, Café 6, Level 4, World Harvest Church Commercial Building, Kinoya. He is married to Mima Radiniwasa and they have three children. In his spare time, Nemani is an avid walker, road runner, swimmer, poet, scribbler and collector of rare books, vinyl records, music and movie DVDs.
Member of  The Electoral Commission
Mr. Inoke Loganimoce
Member of The Electoral Commission
Mr. Reginald Jokhan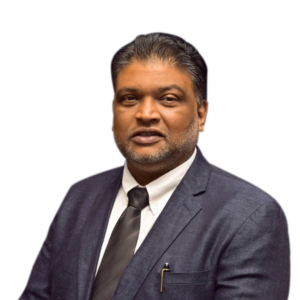 Member of The Electoral Commission
Dr. Atu Emberson-Bain